Exciting news! With String's latest release, you can now have unlimited numbers and inboxes on a single account.
Simply go to your User ID at the bottom left corner in String and click on Add New Inbox to purchase additional phone numbers/inboxes. Select between the following options: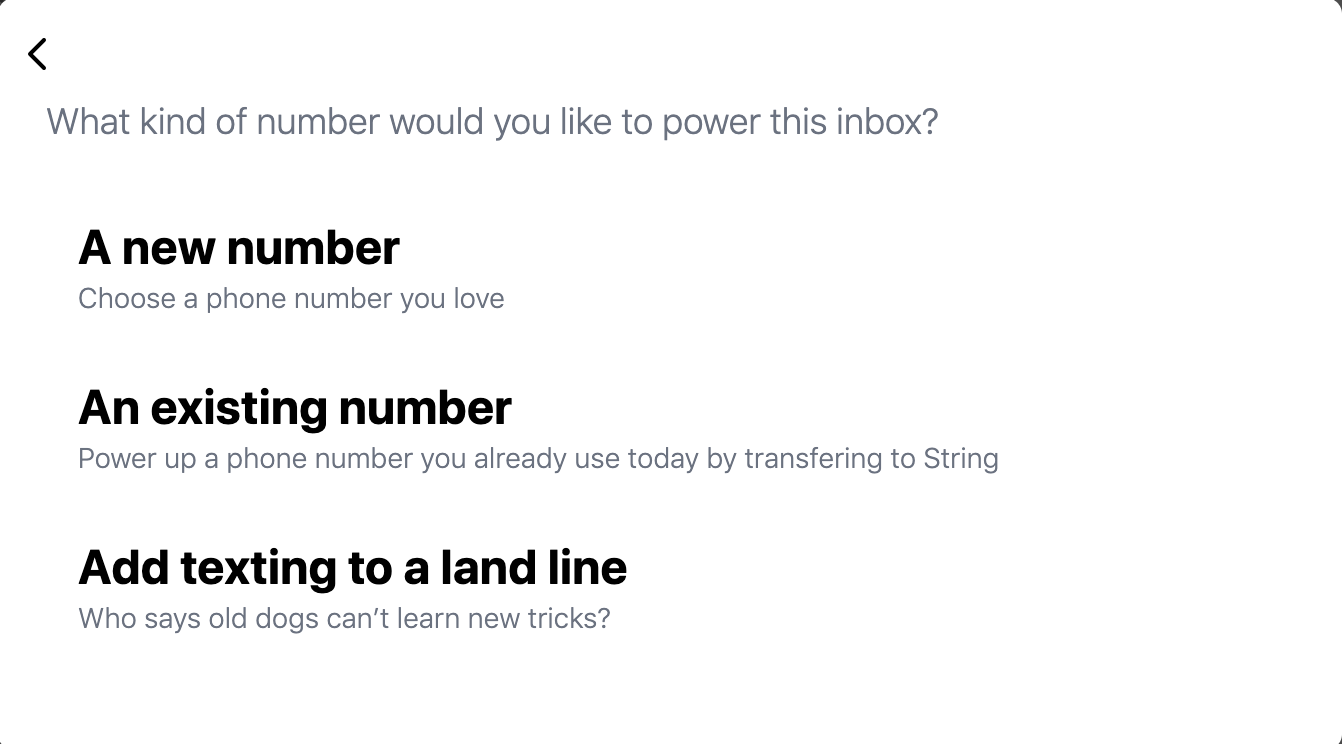 Follow the additional prompts to easily add additional phone numbers to your account!
The following article walks you through the process of porting your number to String for voice and text messaging:
If you wish to simply port in the text messaging portion of your number to String, this article will help. We call this "Hosted Messaging."
Can I use String for messaging but use my current number carrier for calling