String offers Essential, Elite and Custom plans to help meet your exact SMS and voice calling needs. These plans also give you the option of paying monthly or annually with significant discounts for annual payments. Switching your plan is easy. Here are the steps:
Click on your account profile at the bottom of the left sidebar menu.
Click on Manage Subscriptions.
Click on the phone number that you want to change plans.
Select the plan you would like to purchase and click Upgrade or Contact Support as applicable.
Click Update Plan to upgrade your subscription.
If you want to switch from an Elite to an Essential Plan, click on Contact Support.
Then click on the icon at the bottom right corner of the screen.
Select Contact Customer Support in the following options: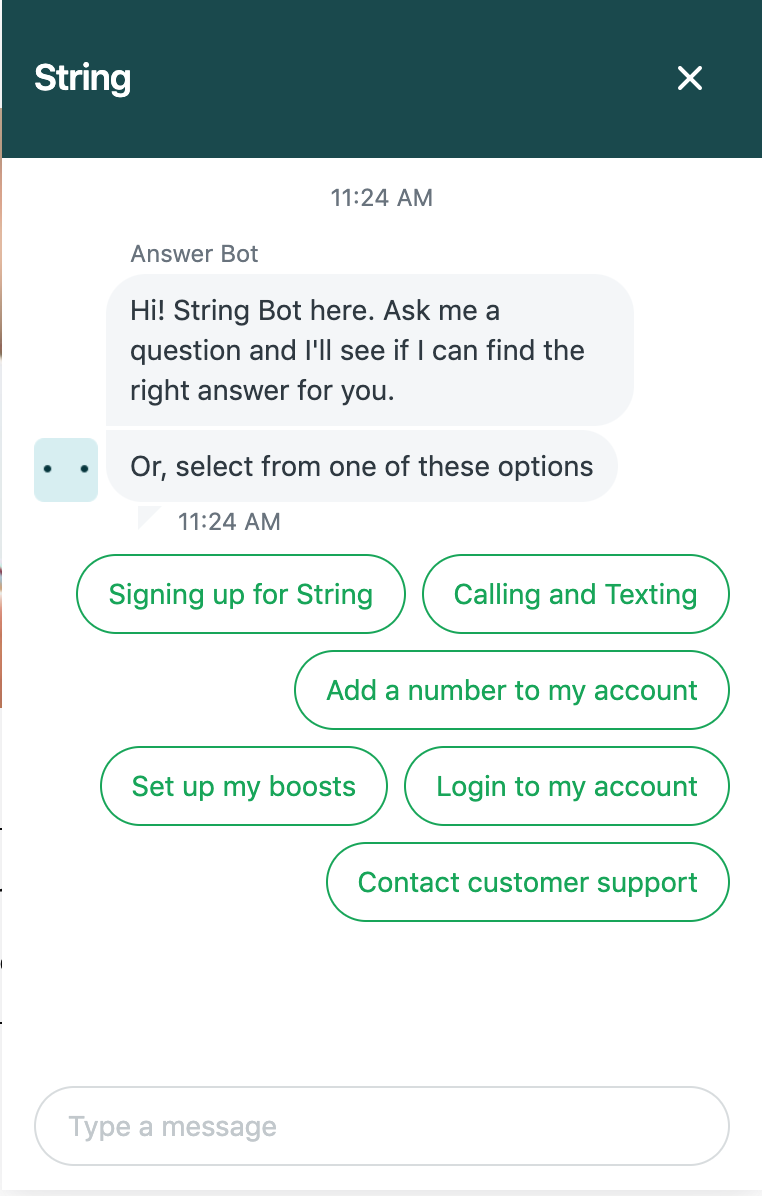 A support representative will be happy to provide further instructions to help you smoothly change your plan
If I switch from annual to monthly, do you prorate?
Currently, if you want to switch from annual to monthly, our system can switch you immediately and prorate your invoice as opposed to waiting until the end of your billing cycle to do so.