Work smarter, not harder, with integrations - an ingenious way to make your life happier. Integrate String to thousands of your favorite apps and platforms with Zapier. There are multiple ways to connect apps within Zapier to create "zaps," or integrated functions and tasks between apps.
We suggest the following:
Make sure your String plan supports integrations. If you are on an Essential plan, you will need to first upgrade to an Elite plan.
Log in to your Zapier account (or create one) at www.zapier.com
In Zapier, click on My Apps, then click on Add Connection to add String to your available apps.

4. After selecting String, Zapier will ask you to provide a "Key" and a "Secret."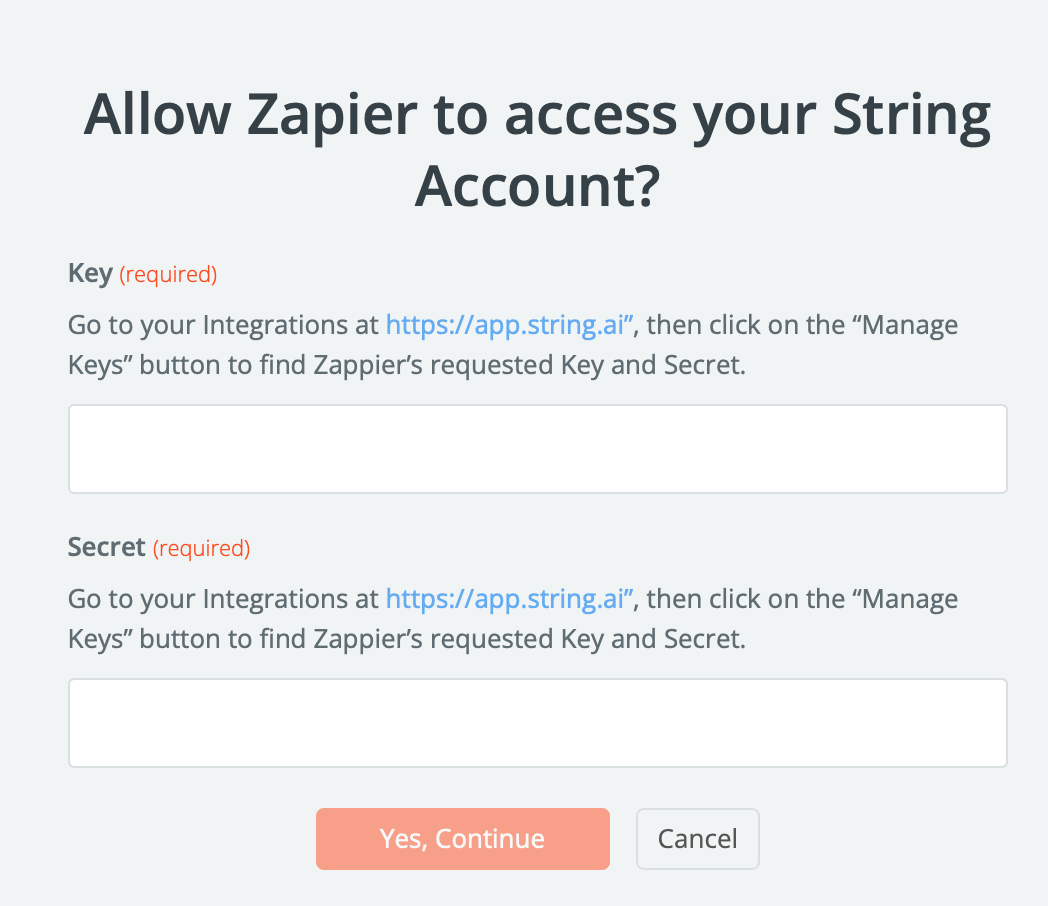 6. From your String inbox, go to Integrations and click Manage Keys.

7. There String will display your Key and Secret for connecting String to your Zapier apps. Copy and paste each password into the correlating Key and Secret fields in Zapier.

8. After entering the Key and Secret, String will be accessible for your future integrations.
Learn more about creating Actions between String and your other apps in Zapier.