You can set Actions from String to your desired app or vice versa. We'll show you how to create an Action originating from String to another app.
After you've selected Create Zap, the following Trigger options will appear. Search and select String as your app originating the event.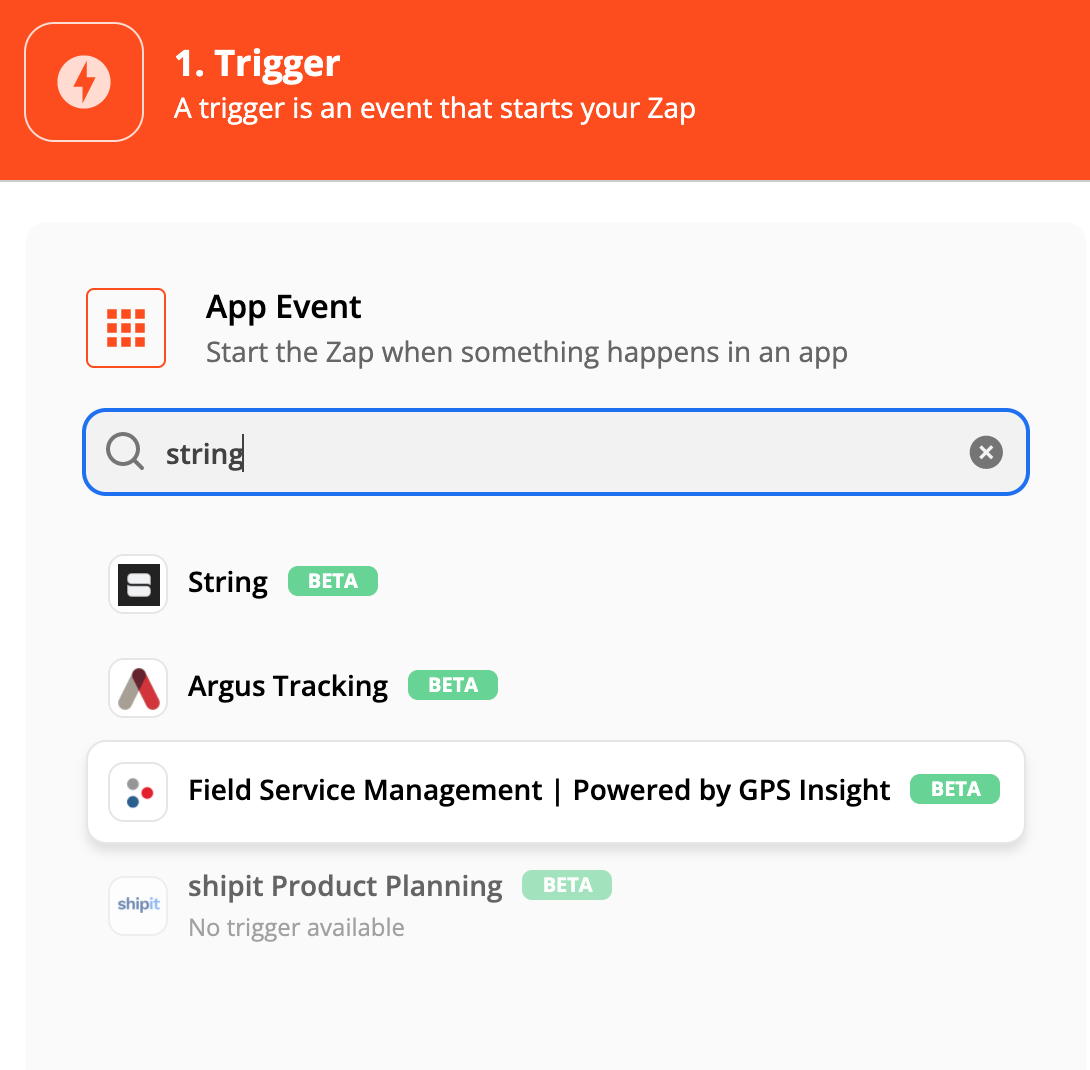 Choose an event to trigger the Action you want to originate.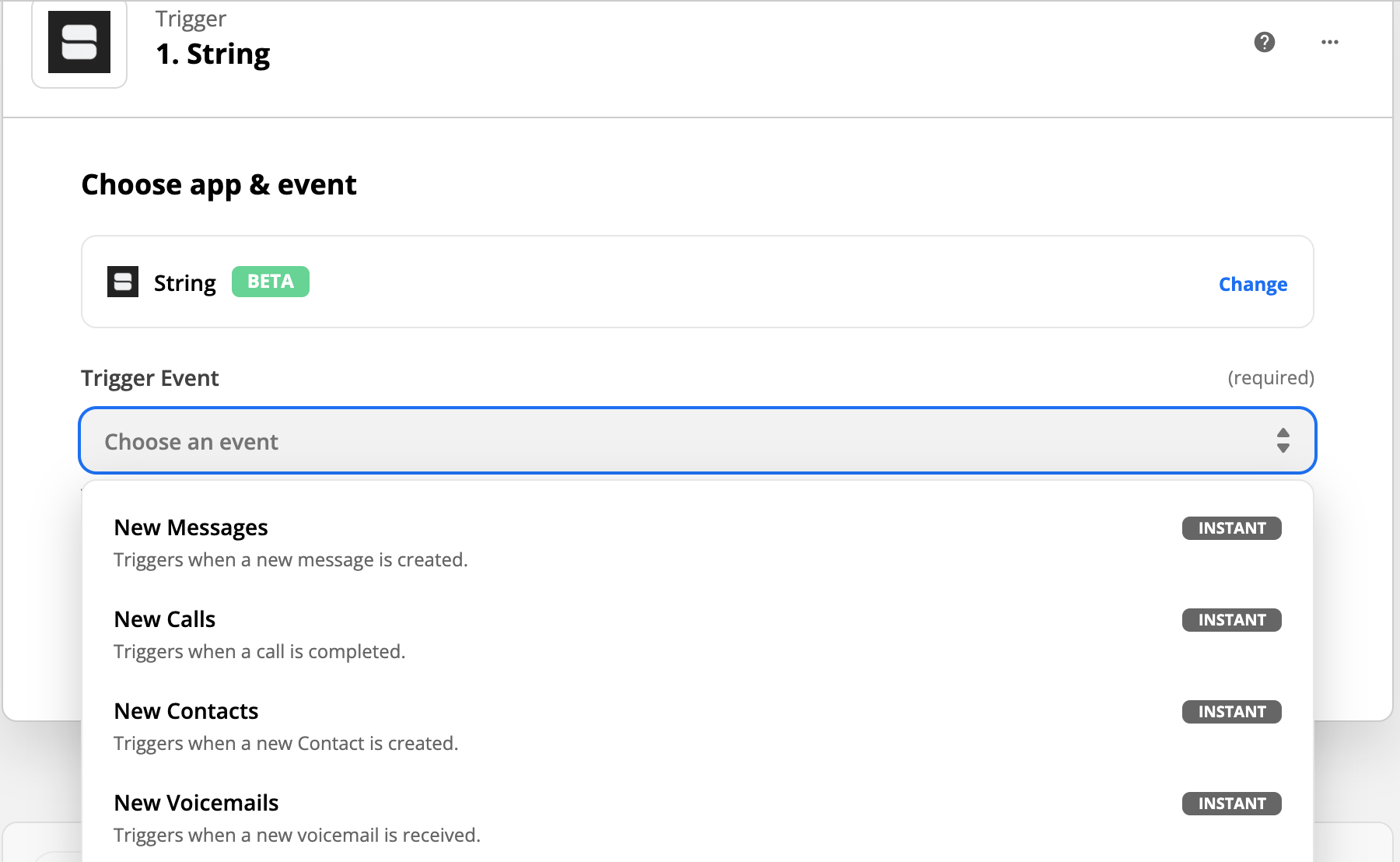 2. Select which account or phone number inbox you would like to link to your event / action / zap, then select Continue.
3. Zapier will then instruct you to Test Your Trigger to verify that your trigger works, before directing you to select your desired app that you want to link your event / action to.
4. Next, select your desired app under Action (we will use Google Contacts for this example).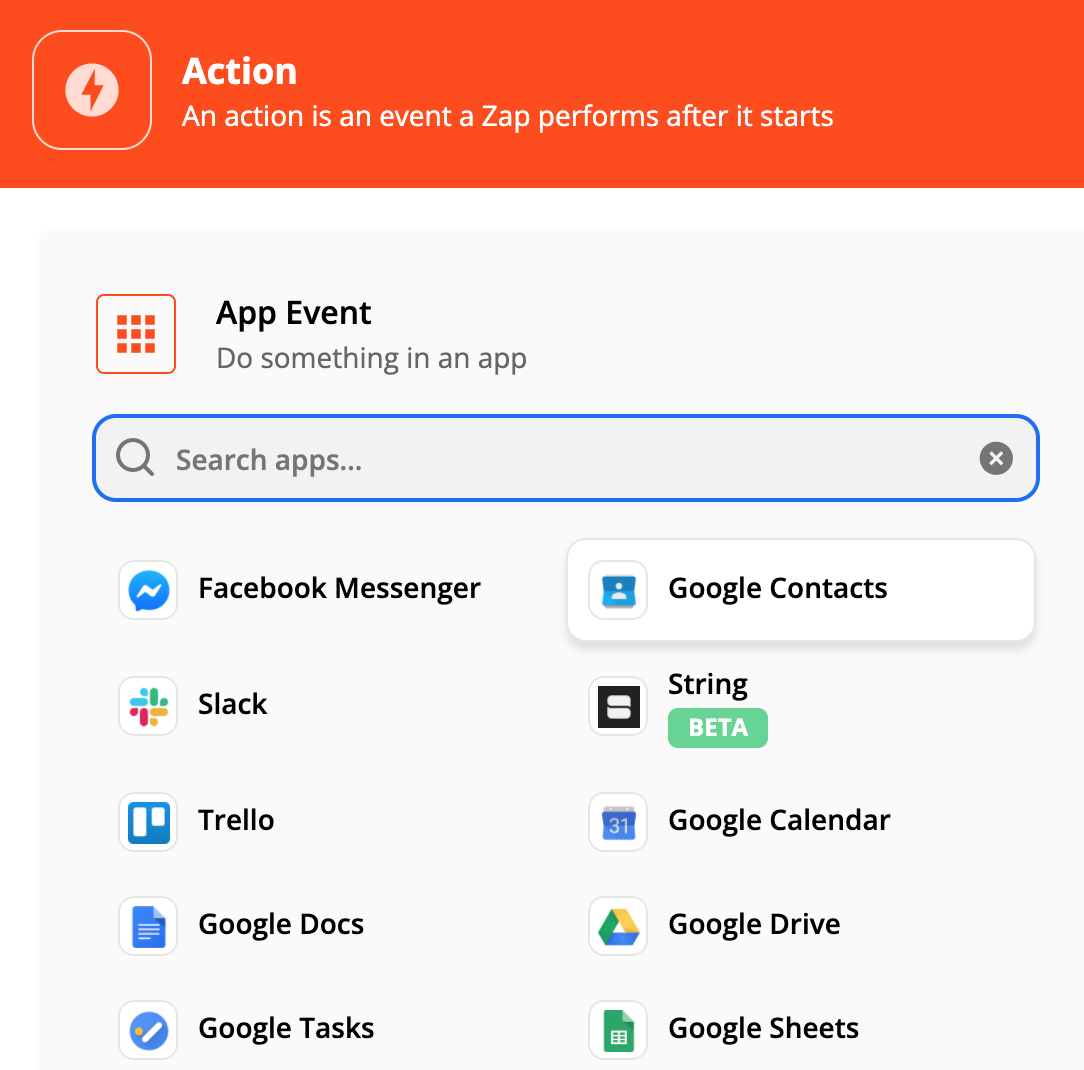 5. For this example, we will instruct String to also Create a Contact in our linked Google Contacts account when a new contact is added into String.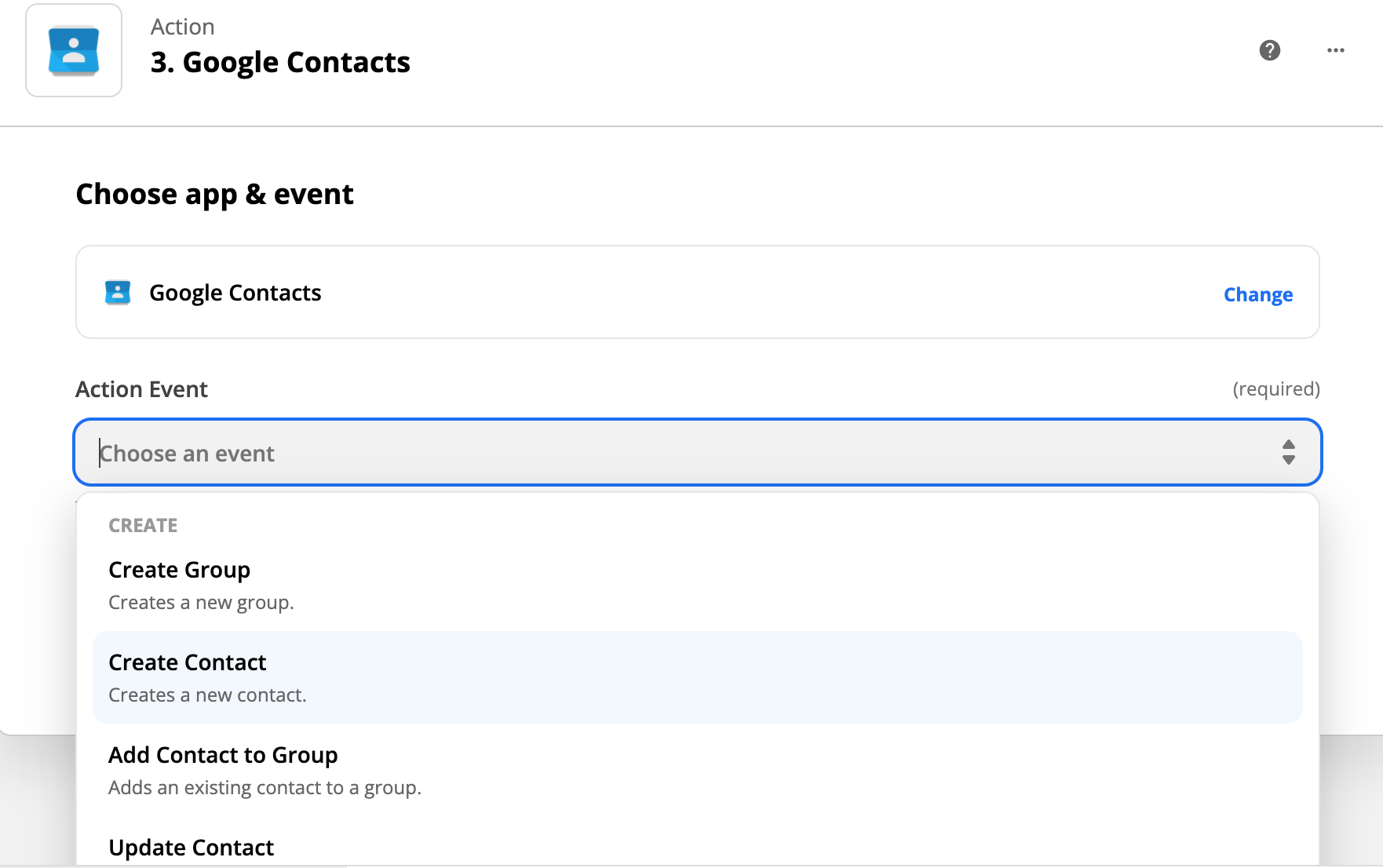 6. Select Continue, and then, (in this example) select which Google Contacts account you want to link to your String Action / event.
7. Depending on the app and action, Zapier will give you further instructions, like setting up the Contact Fields (below) you would like it to connect between the two apps.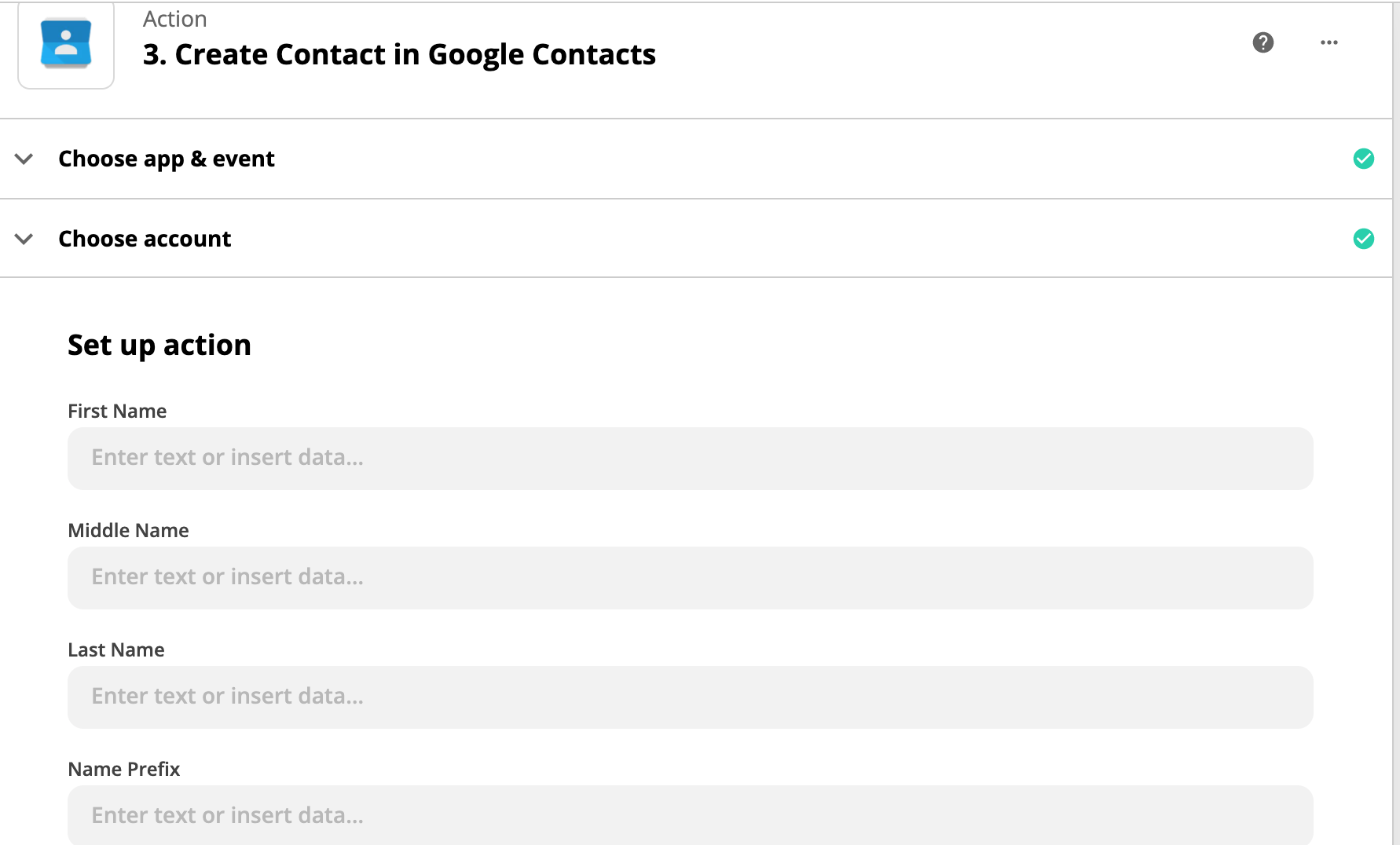 8. Test the action, as instructed by Zapier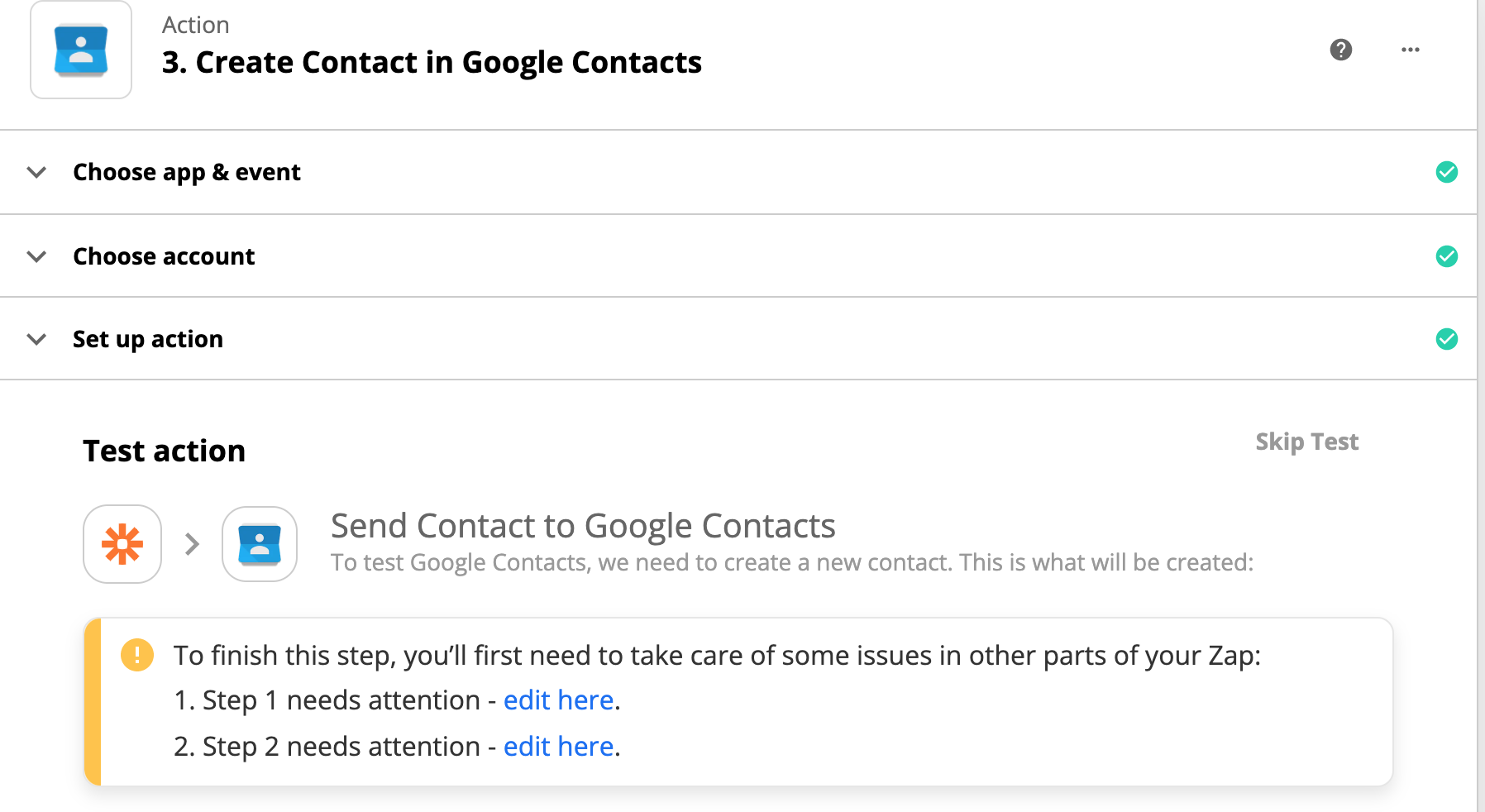 9. After successfully completing your Test action, return to your Zapier Home page and turn on your Zap.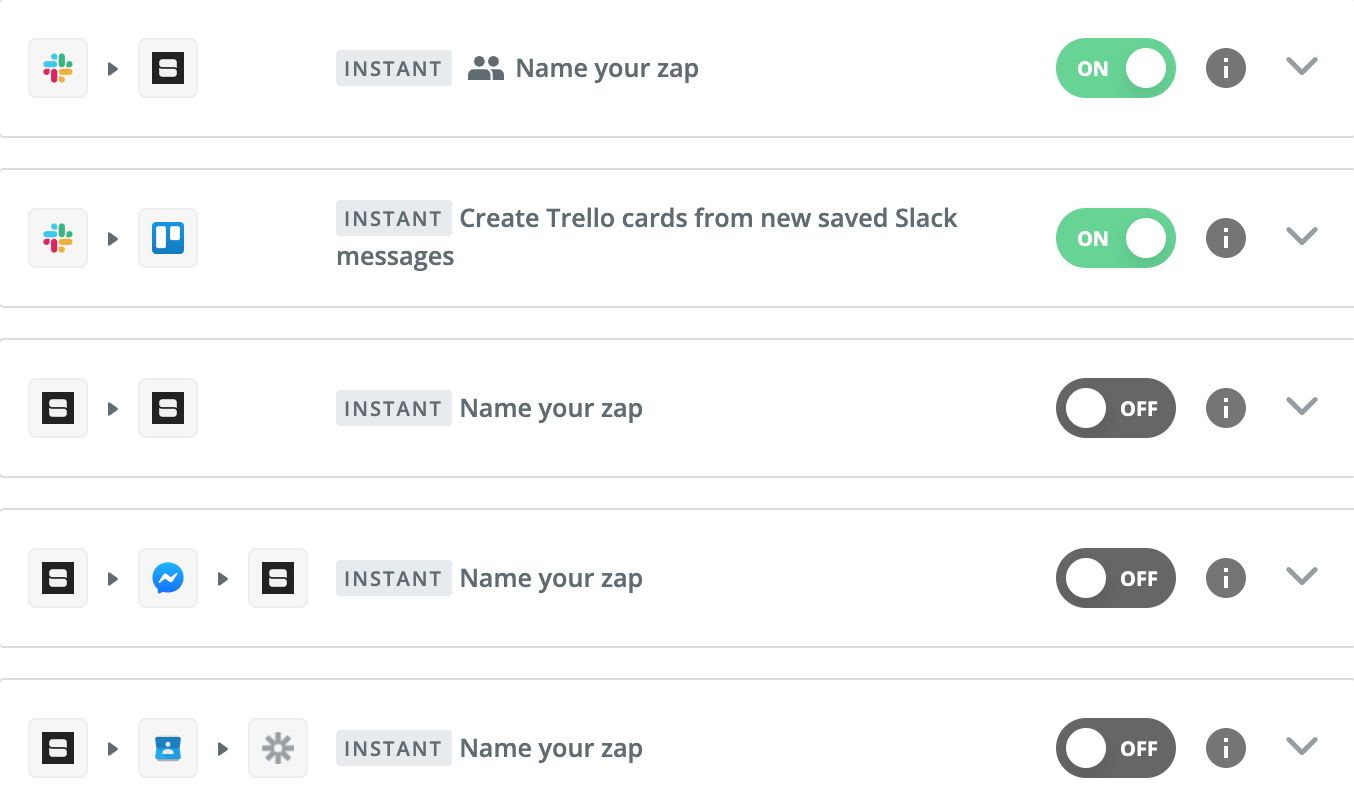 Once you've turned on your Zap, String and the desired app have integrated, helping streamline and consolidate your workflow!